Gołąbki (Stuffed Cabbage Rolls)
Polish Gołąbki are rice and minced meat stuffed cabbage rolls, the history of which can be traced back to Ukrainian, Turkish, Armenian, and Jewish influences.
They are similar to popular dishes in Germany, Russia, Hungary, and the Czech Republic.
Here's Mama Ala's quick and easy, award-worthy Gołąbki recipe: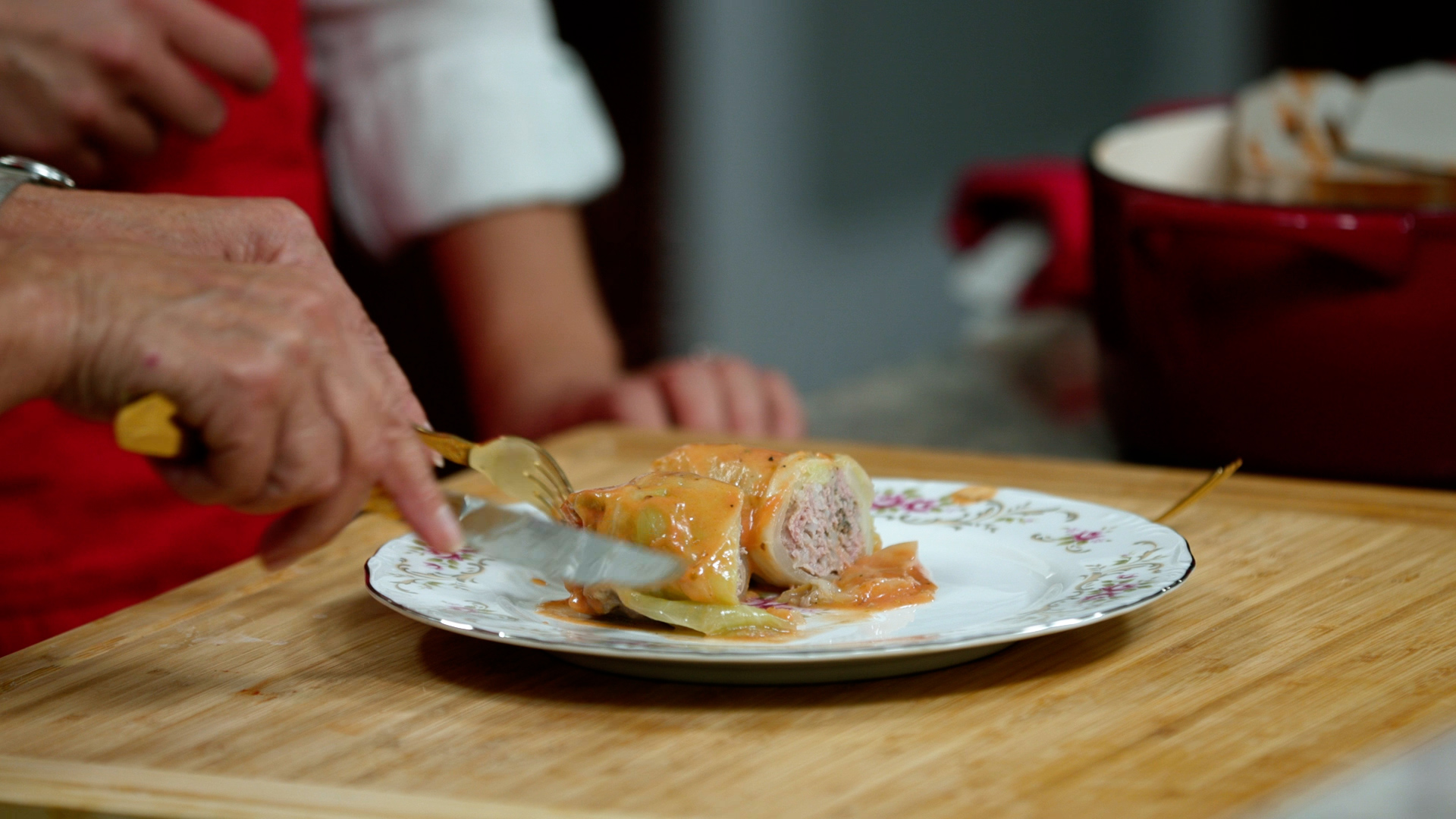 1 head of cabbage (about 3 1/2 / lb)

*

when shopping, select a head of cabbage that is

not

too tightly packed. If too tight, this will make it difficult to separate after boiling.*

1.5 lb. of ground pork neck 

* ground pork butt can be substituted for pork neck, but neck is more tender

* you can also use .75 lbs. of pork and .75 lbs. of beef

1 1/2 cups of cooked rice

1 onion, finely chopped

1 teaspoon, finely chopped garlic 

2 tablespoons butter

1 teaspoon of salt

1/4 teaspoon of pepper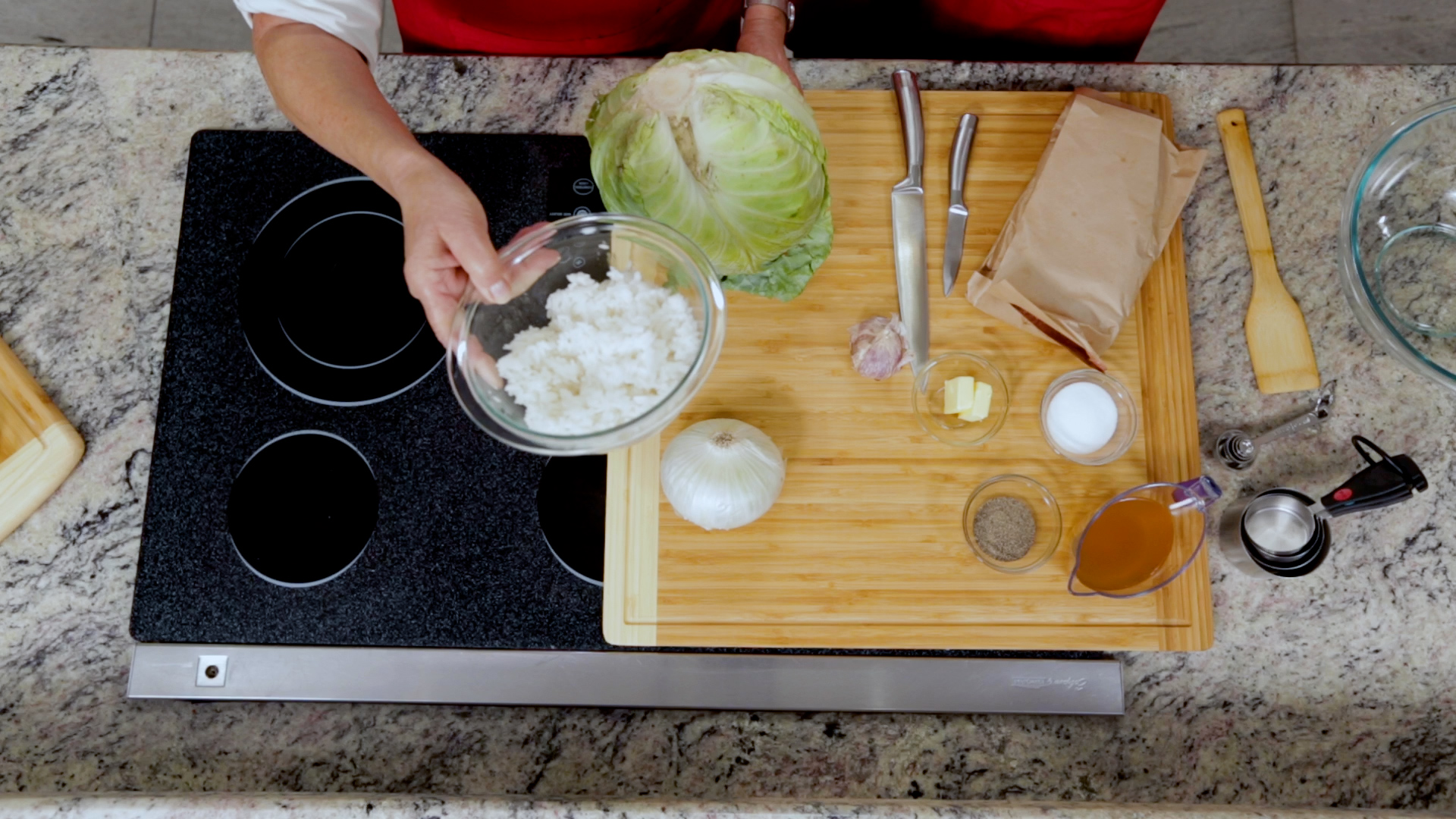 Add 1 tsp of salt to a large pot of water, bring to a boil.

With the help of a sharp paring knife, remove the core from the cabbage by cutting around it.  Remove and discard it.

Place the whole head of cabbage in the boiling water.

Cover the pot and cook the head of cabbage for 5 minutes, or until softened enough to pull off individual leaves.

Repeat this step until you have about 20 blanched leaves.


When leaves are cool enough to handle, use a paring knife to cut away the thick center stem from each leaf. Be careful not to cut all the way through.

Once you have your 20 cabbage leaves, chop the remaining cabbage and place it in the bottom of a casserole dish with a lid or a Dutch oven.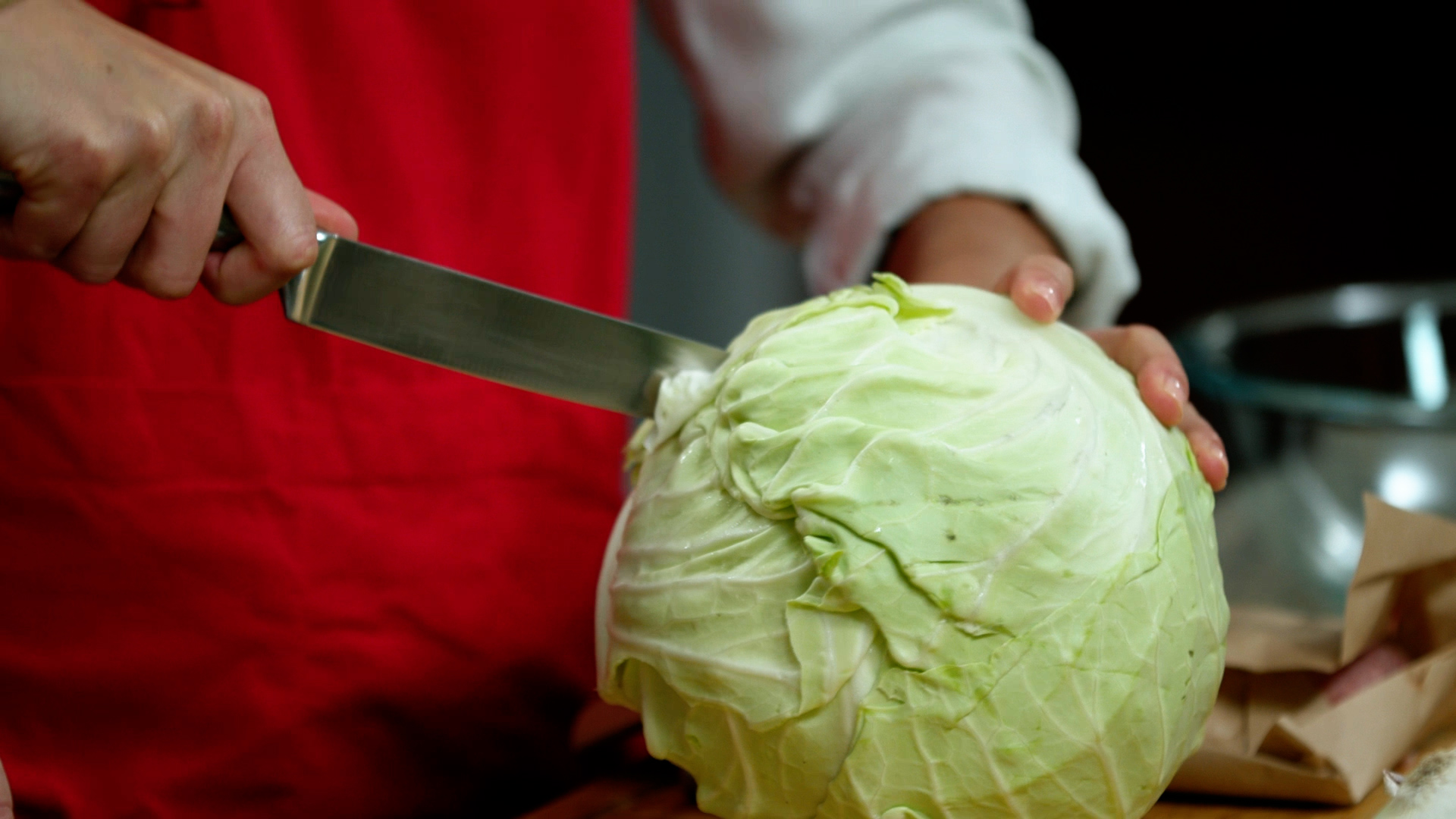 Heat up a large skillet, melt the butter, and add the chopped onion. Cook until tender and remove from the heat to let them cool off.

Mix the cooled onion with the pork, cooked rice, garlic, salt, and black pepper until well combined. Don't over mix or the meat will become tough.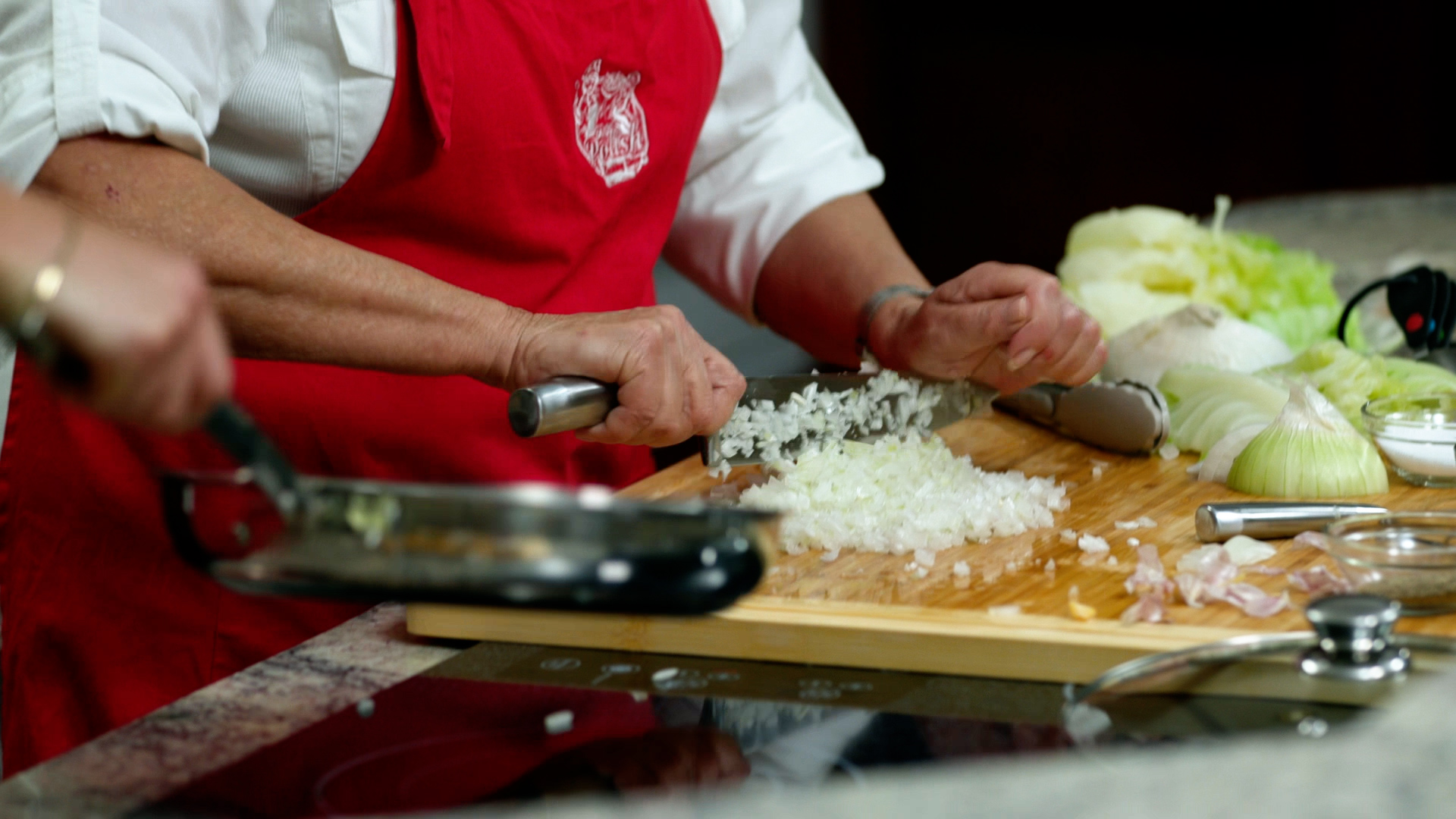 Flatten a cabbage leaf on a cutting board or work surface and place about 1/2 cup of the meat filling on the leaf.

Flip the right side of the leaf to the middle, then flip the left side.

Flip the bottom of the leaf to obtain an envelope-shaped figure. The unstuffed part of the leaf will be triangular in shape.

Tuck the leaf away from you to encase the meat and make a neat little roll.

Repeat the process with all the leaves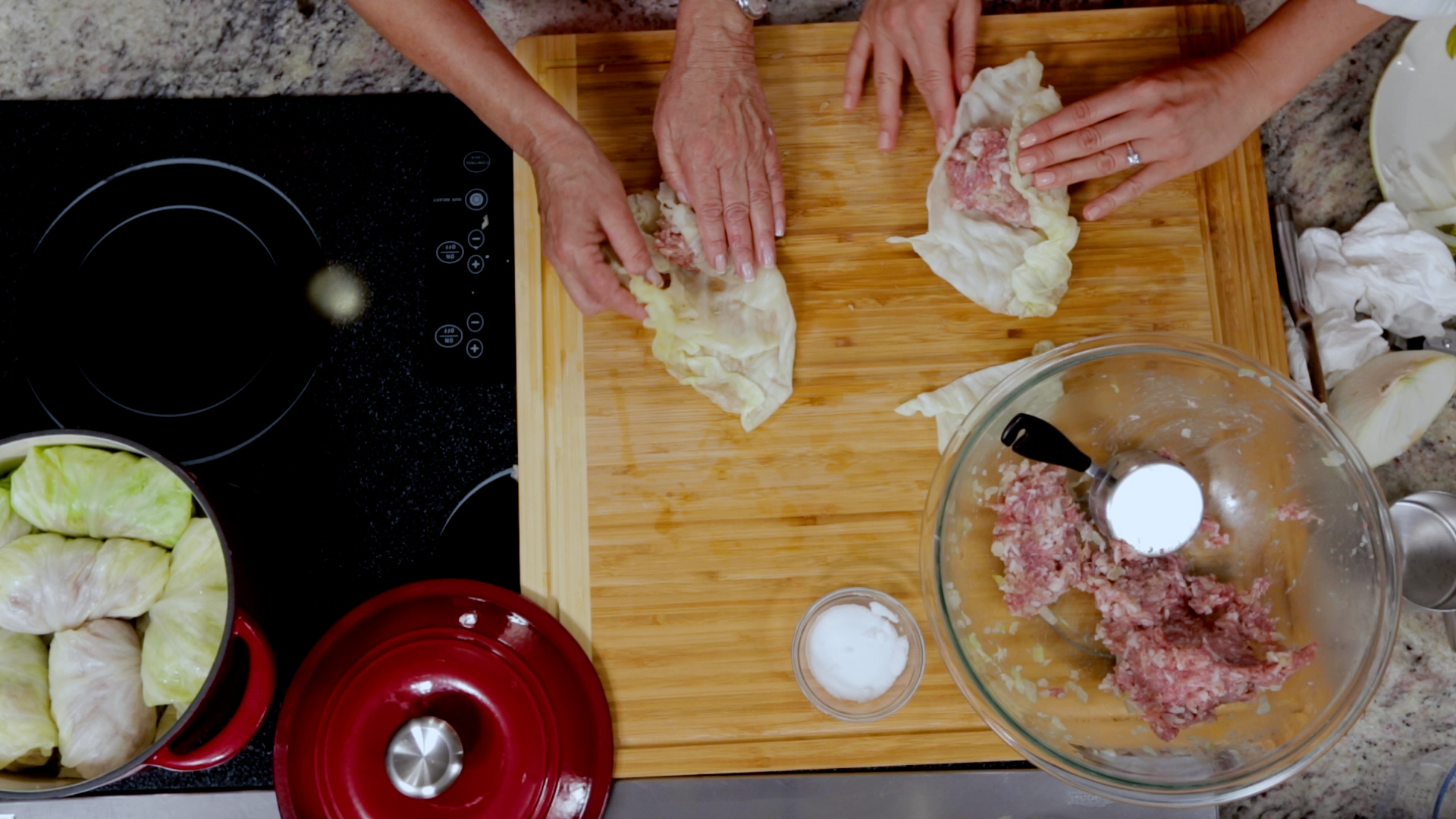 Heat the oven to 350 F.

Place the cabbage rolls, seam down, on top of the chopped cabbage in the casserole dish or Dutch oven. Season each layer with salt and pepper.

Bake for 1 hour or until cabbage is tender and meat is cooked. Make sure the filling reads 160 degrees on a meat thermometer.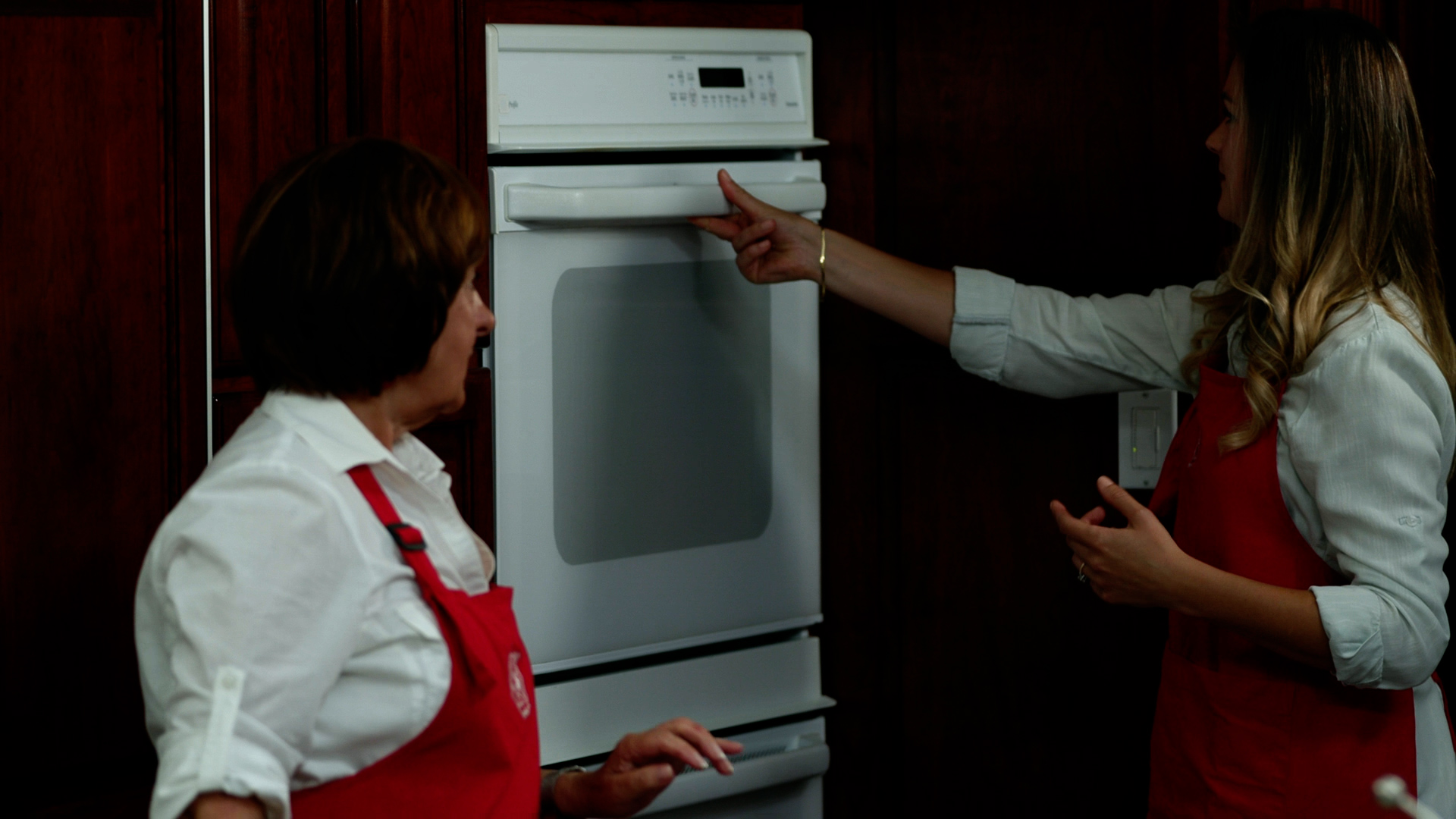 When Gołąbki are finished cooking, drain drippings to equal 2 cups.
If there is not enough drippings make up the difference with vegetable stock.
Into a sauté pan, add:
2 cups of drippings/vegetable stock

3 teaspoons tomato concentrate 

1/2 teaspoon sugar

1/2 teaspoon dried basil

1/2 teaspoon oregano

Pinch of salt & pepper
Optional: For a little kick, add 1 tablespoon of spicy Polish ketchup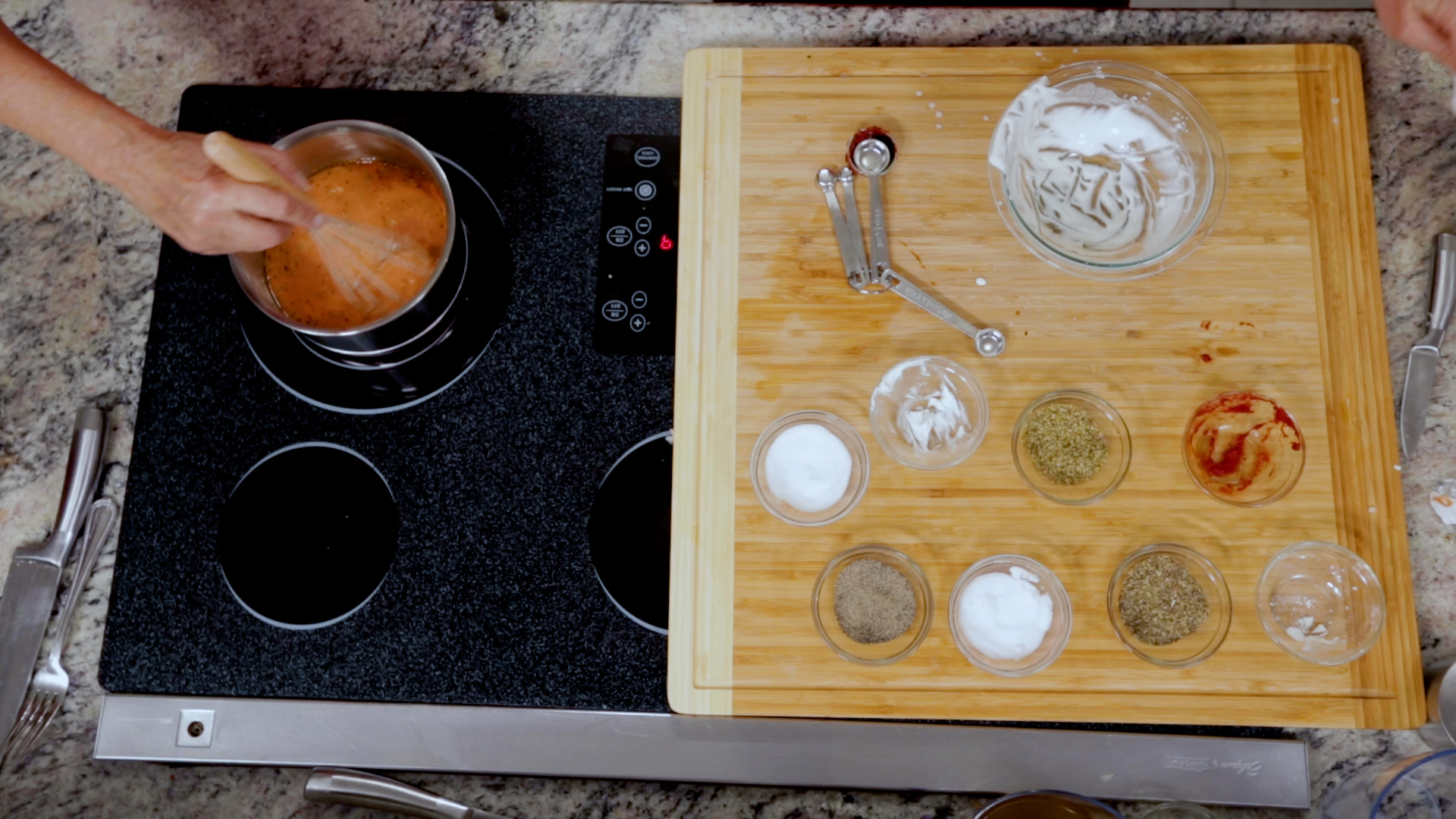 Separately in a bowl, combine:
2 tablespoons of flour

3 tablespoons of sour cream 
Slowly add sour cream mixture into sauté pan with rest of sauce ingredients

Bring to boil, stirring occasionally.
Once the sauce is prepared, top Gołąbki with sauce and return to oven for 10 minutes.
Another traditional topping is mushroom sauce, however very popular among young Polish-Americans is plain ketchup.
After 10 minutes, remove from oven and serve. Popular garnishments include mashed potatoes and rye or peasant bread.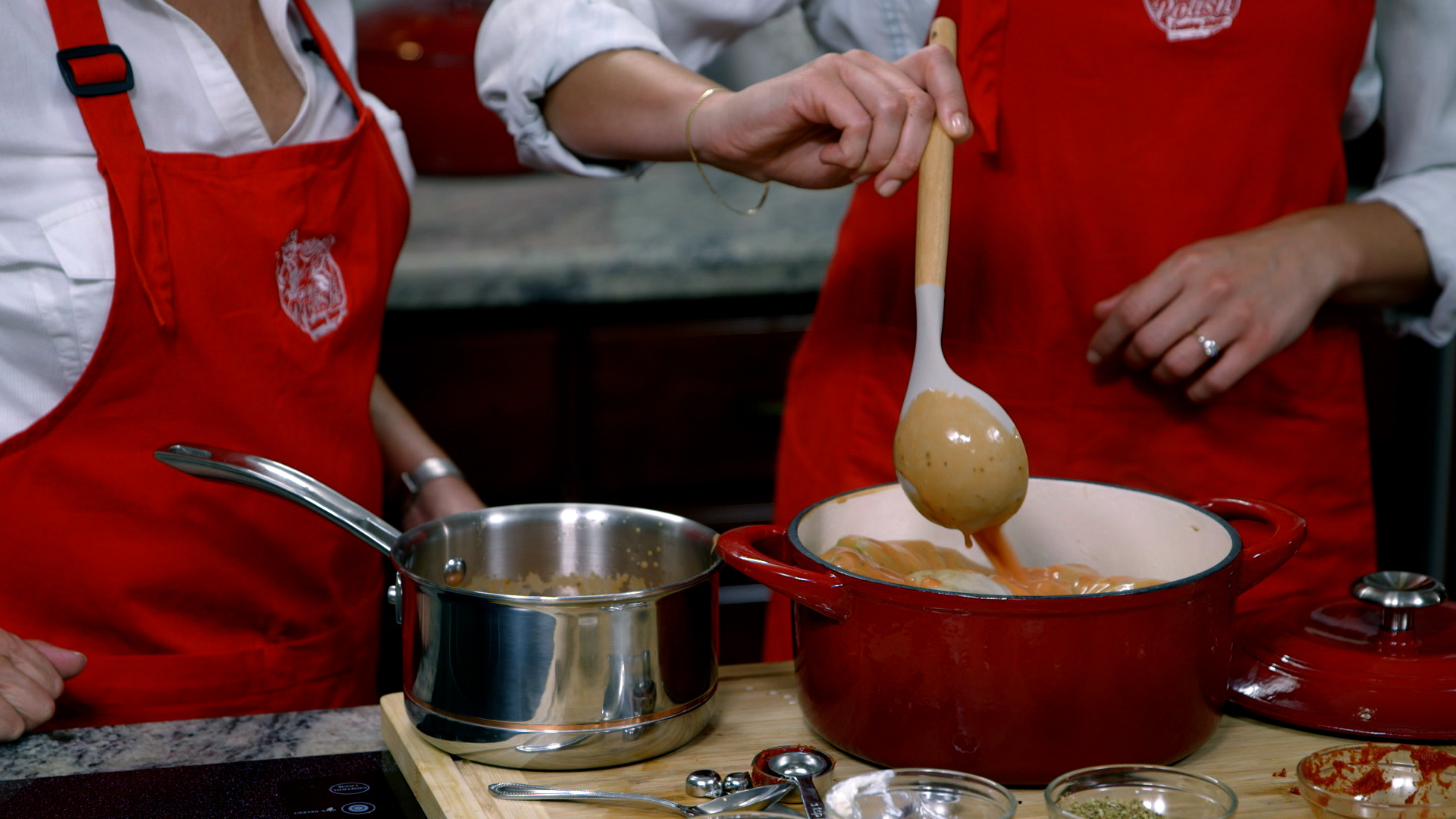 Be sure to watch
The Polish Cooking Show
on Public Television for more delicious traditional Polish recipes from Mama Ala's personal collection.